DAB Authority Meets with Delegations from World Bank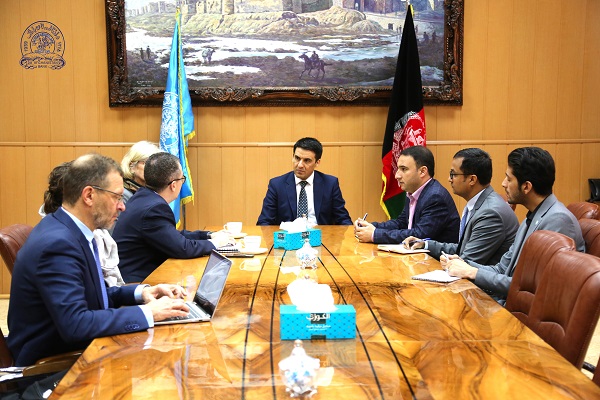 Kabul, 28 August,2019- Wahidullah Nosher, Acting and first Deputy Governor of  Da Afghanistan Bank met with delegations from World Bank on implementation of Ongoing programs, in Main office of DAB.
During the meeting, Mr. Wahidullah Nosher, thanked the World Bank for its collaboration And emphasized the Continuation of mutual cooperation.
Meanwhile, the World Bank representatives pledged their cooperation with Da Afghanistan Bank.