DAB's Leadership Appreciates Competent, Professional and Experienced Staff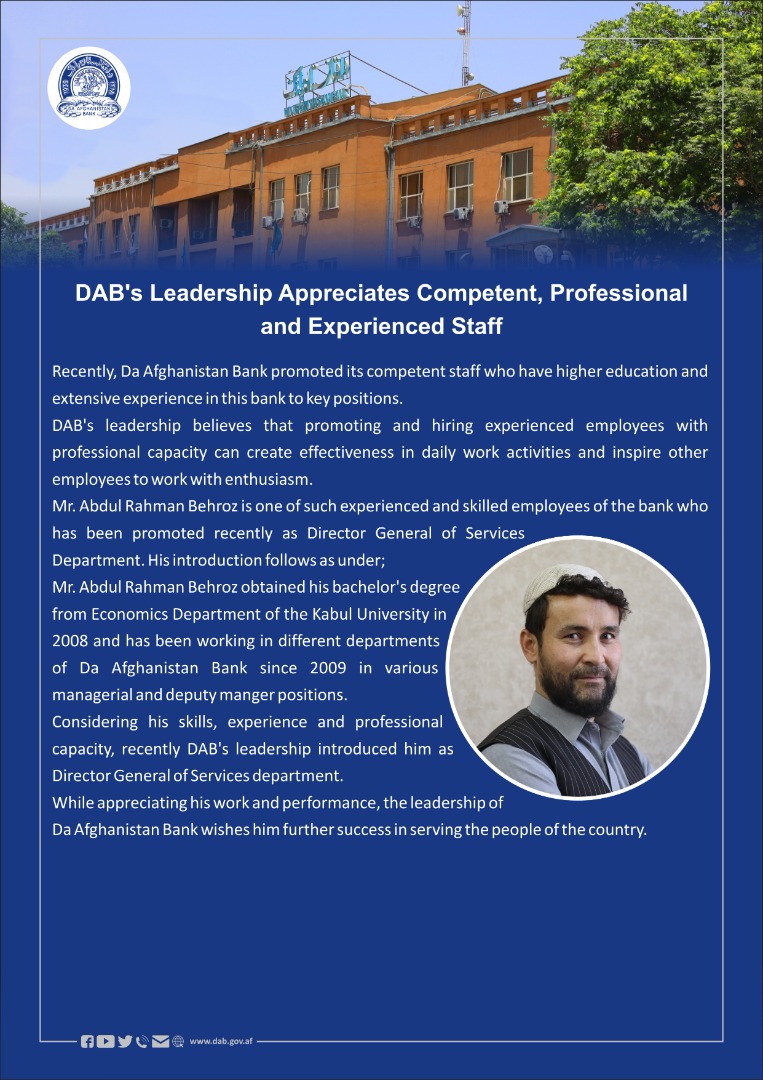 Recently, Da Afghanistan Bank promoted its competent staff who have higher education and extensive experience in this bank to key positions.
DAB's leadership believes that promoting and hiring experienced employees with professional capacity can create effectiveness in daily work activities and inspire other employees to work with enthusiasm.
Mr. Abdul Rahman Behroz is one of such experienced and skilled employees of the bank who has been promoted recently as Director General of Services Department. His introduction follows as under;
Mr. Abdul Rahman Behroz obtained his bachelor's degree from Economics Department of the Kabul University in 2008 and has been working in different departments of Da Afghanistan Bank since 2009 in various managerial and deputy manger positions.
Considering his skills, experience and professional capacity, recently DAB's leadership introduced him as Director General of Services department.
While appreciating his work and performance, the leadership of Da Afghanistan Bank wishes him further success in serving the people of the country.