Third Meeting on TTs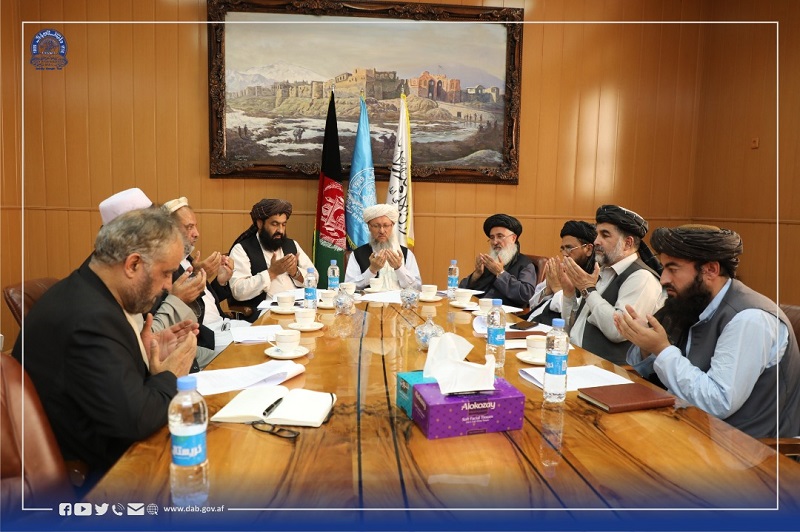 Following the previous meetings chaired by Mr. Abdul Salam Hanafi, the first Deputy Prime Minister of the Islamic Emirate of Afghanistan held at the High Council Hall of Da Afghanistan Bank and Ministry of Finance, the third meeting was held on September 28, 2021 at the Headquarters of Da Afghanistan Bank. The Deputy Governors of DAB, Minister of Finance, Minister of Commerce and Industries and Directors of relevant sections of DAB also participated in the meeting.
Through this session, the Plan prepared pertaining to TTs was approved. After the approval of the plan, commercial banks can conduct their TTs abroad in light of the conditions set forth therein.
The leadership of Da Afghanistan Bank presented a comprehensive plan on meeting the foreign currency needs of the country, businessmen and investors, essential goods, medical and agricultural medicine, fuel, medical goods, raw materials and industrial equipment usable in production of essential goods, utility bills fee, important telecommunication and transportation goods and services, maintenance of systems and other important issues identified by DAB. The said plan was finalized and approved after discussions and opinions of the participants.