The Acting Governor of Da Afghanistan Bank Met with the Norwegian Chargé d' Affaires for Afghanistan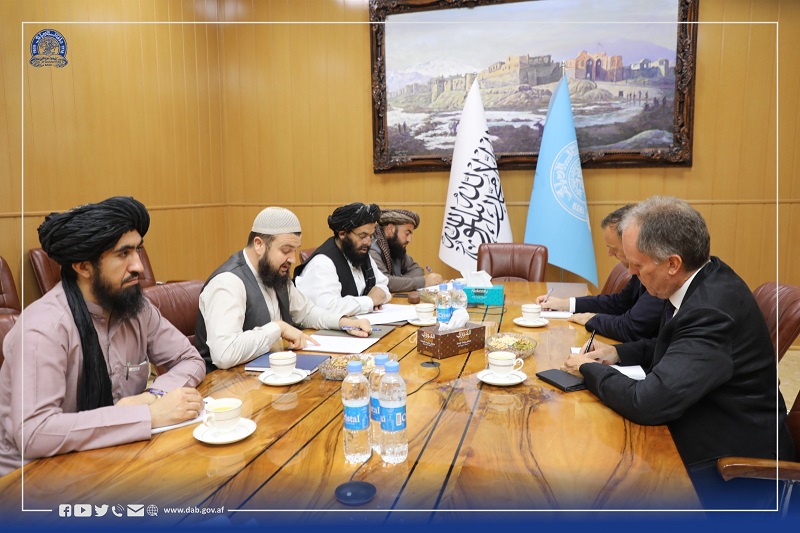 July 20, 2023– The Acting Governor of Da Afghanistan Bank, Mr. Hidayatullah Badri, met with the Chargé d' affaires of Norway, Mr. Paul Klouman Bekken and the delegation accompanying him at the head office of Da Afghanistan Bank.
In this meeting, discussions were held on the strengthening of bilateral relations between Afghanistan and Norway and joint efforts and commitment for the economic growth, stability and prosperity of Afghanistan.
It's worth mentioning that during this meeting the importance of bilateral economic cooperation was brought to light and emphasis was placed on the economic cooperation between the two countries.
As the central bank of the country, Da Afghanistan Bank is committed to having better banking relations with all countries of the world, especially financial and banking institutions, and to foster these relationships in the light of international laws and regulations.