Da Afghanistan Bank held a Meeting with MISFA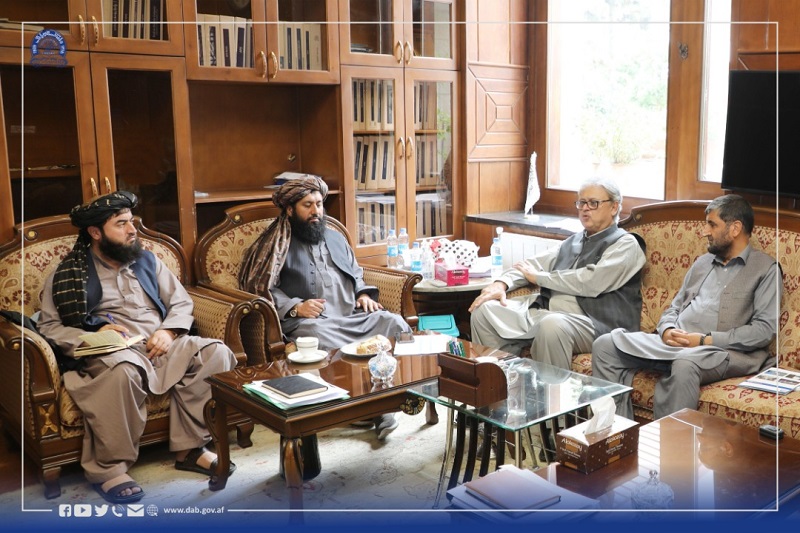 June 22, 2022 – Da Afghanistan Bank held a meeting with the Microfinance Investment Support Facility for Afghanistan concerning the vision and condition of financial sector, and cooperation between the two institutions. Insights were provided and discussions were made on granting loans and financial facilities to compatriots, and a number of other issues.
The acting Governor of DAB, Mr. Abdul Qahir (Haji Idrees) promised to provide support to MISFA in light of laws and regulations of the Central Bank and added that DAB is committed to creating banking and financial facilities for the esteemed compatriots throughout the country.
It's worth-mentioning that representatives of MISFA requested to provide better financial facilities and opportunities of granting loans to people.