DAB Holds Meeting with Representatives of FX Dealers Association
DAB's New Acting Governor Introduced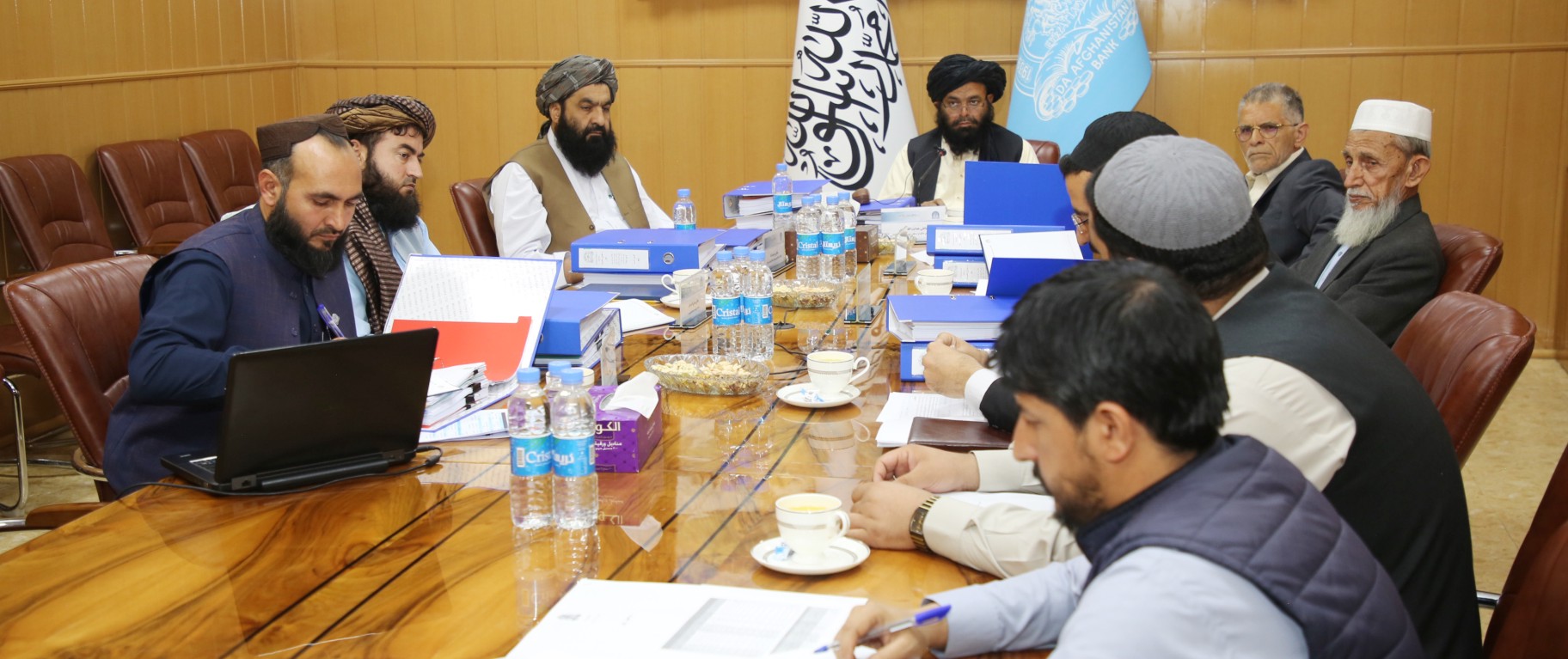 DAB Supreme Council Holds its Meeting
Exchange Rates
Last updated: 05 October 2023
| Currency | Cash (Sell) | Cash (Buy) | Transfer (Sell) | Transfer (Buy) |
| --- | --- | --- | --- | --- |
| USD$ | 76.4550 | 76.2550 | 76.4050 | 76.3050 |
| EURO€ | 80.7313 | 80.1313 | 80.5613 | 80.3013 |
| POUND£ | 92.0286 | 91.2286 | 91.7786 | 91.4786 |
| SWISS₣ | 82.4167 | 81.9167 | 82.2667 | 82.0667 |
| INDIAN Rs. | 0.8886 | 0.8786 | 0.8856 | 0.8816 |
| PAKISTAN Rs. | 0.2635 | 0.2555 | 0.2605 | 0.2585 |
| IRAN Toman | 0.0019 | 0.0013 | 0.0018 | 0.0014 |
| CNY¥ | 10.9750 | 10.5750 | 10.8750 | 10.6750 |
| UAE DIRHAM | 20.8488 | 20.7488 | 20.8288 | 20.7688 |
| SAUDI RIYAL | 20.2150 | 20.1150 | 20.1950 | 20.1350 |
Da Afghanistan Bank, with its excellent management and implementation of sound monetary policies, has been able to effectively preserve the value of the Afghani (AFN). Currently, the. . .
The World Bank (WB) has recently published a report on July 31, 2023, highlighted that the economy of Afghanistan has been improved. The report illustrates that the inflation rate has. . .
July 20, 2023– The Acting Governor of Da Afghanistan Bank, Mr. Hidayatullah Badri, met with the Chargé d' affaires of Norway, Mr. Paul Klouman Bekken and the delegation accompanying him. . .