Trilateral Meeting of Afghanistan, Turkmenistan and Azerbaijan's working group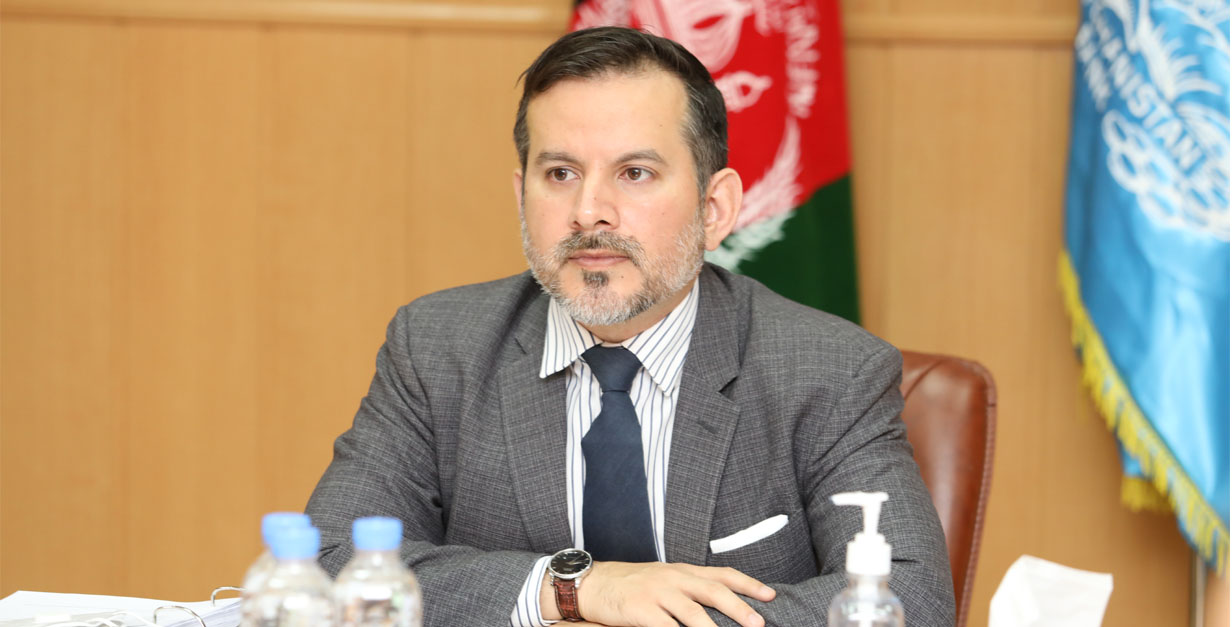 Acting Governor of Da Afghanistan Bank speeches to Geneva Conference 
Exchange Rates
Last updated: 02 March 2021
| Currency | Cash (Sell) | Cash (Buy) | Transfer (Sell) | Transfer (Buy) |
| --- | --- | --- | --- | --- |
| USD$ | 77.4791 | 77.2791 | 77.4291 | 77.3291 |
| EURO€ | 93.6985 | 93.0985 | 93.5285 | 93.2685 |
| POUND£ | 107.7953 | 106.9953 | 107.5453 | 107.2453 |
| SWISS₣ | 84.6319 | 84.1319 | 84.4819 | 84.2819 |
| INDIAN Rs. | 1.0675 | 1.0575 | 1.0645 | 1.0605 |
| PAKISTAN Rs. | 0.4869 | 0.4789 | 0.4839 | 0.4819 |
| IRAN Toman | 0.0036 | 0.0030 | 0.0035 | 0.0031 |
| CNY¥ | 11.8614 | 11.4614 | 11.7614 | 11.5614 |
| UAE DIRHAM | 21.1762 | 21.0762 | 21.1562 | 21.0962 |
| SAUDI RIYAL | 20.6792 | 20.5792 | 20.6592 | 20.5992 |
February 22, 2020 – Recently, Da Afghanistan Bank accomplished considerable achievements in digitalizing the payments and connecting the revenue and customs offices of the Ministry of. . .
February 18, 2021 – His Highness, Mohammad Ashraf Ghani, the President of the Islamic Republic of Afghanistan expressed his appreciation for the performance and achievements of Mr.. . .
February 06, 2021
Based on its commitment with the international partners, and for the purpose of combating money laundering and terrorism financing, Da Afghanistan Bank has taken the. . .